Over the years we have accumulated enough members with musical talent to put together an Irish musical group. Most of the time we use our musical talent to entertain around the camp fire at events but recently we have been asked to perform at certain events in front of the general public.

Right now we call ourselves "Clear the Way" and we have performed at:
The Old State House in Little Rock,AR

Henkel Square in Round Top, TX

Barrington Living History Farm, Washington, TX

Monument Hill, La Grange, TX
The instruments we play are: Fiddle, Guitar, Penny Whistle, Bodhran, Banjo, Mandolin, Bones, and we also have two members who play the fife and drum, as seen below.
We usually play during down times at events so if you are ever at an event that we are participating in feel free to find us and sing along with us.
If you would like to book us for a performance please contact us.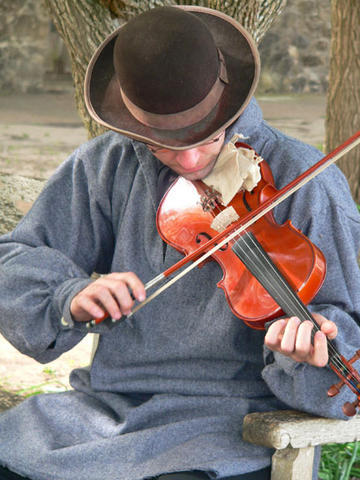 Irish Tunes



Fife and Drum